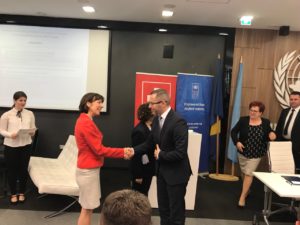 Within the Municipal, Environmental and Economic Management Project (MEG), initiated by the Government of Switzerland in 2016, the Mayor of Prnjavor, Darko Tomaš, today has signed a grant agreement in Sarajevo, in the amount of CHF 136,000, or BAM 225,000, our local community.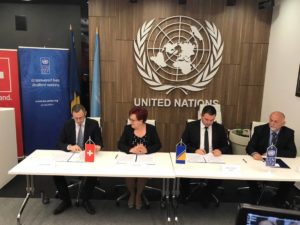 The goal of the MEG project, implemented by UNDP in BiH, is to improve the municipal development management system, and provide services from the ecological and economic sectors. Improvements will result in better services for citizens at the local level, and greater responsibility and building of trust between local authorities, citizens and the economy.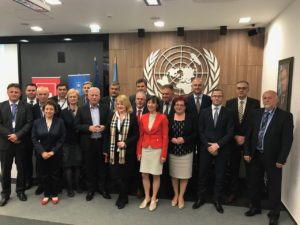 In the previous period, the Municipality of Prnjavor has developed mechanisms and capacities for improving environmental and economic governance, through the adoption of new decisions, plans, regulations, procedures, contracts. An independent estimator, engaged by UNDP, made an assessment in accordance with the Methodology for Granting Financial Support, and decided that the Municipality of Prnjavor had progressed by 75%, comparing to the initial values from 2016 and thus won the maximum grant.
The stated amount of BAM 225,000 will be spent on the infrastructure project for the reconstruction of Vida Nježića Street. Based on the assessment, the total value of the project, which involves the replacement of sewage and water pipes, the construction of sidewalks, asphalting and lighting in the mentioned street, is about BAM 1,000,000, and the rest of the money will be separated from the municipal budget. The reconstruction of Vida Nježića Street should be completed by the end of 2018.