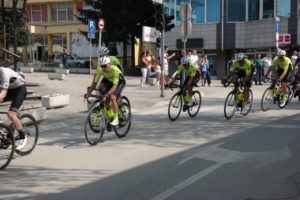 The participants of the 12th Belgrade Banjaluka Bicycle Race passed through Prnjavor, where a number of citizens met them, and they continued towards Banja Luka.
A spokesman Dušan Repija said that in organizing such a sport event, cooperation with local communities is of great importance.
"Bringing 170 bikers from around the world is very difficult, it takes a lot of money, and every help from local communities is welcome. Without local communities the organization of the event would not be possible", said Repija.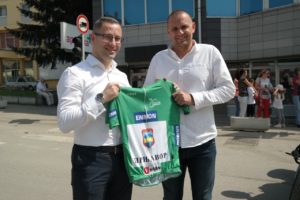 The Mayor of the Municipality of Prnjavor, Darko Tomaš, said that it was a great honor for the Municipality to be a part of a great sports event, such as the Bicycle Race Belgrade – Banja Luka.
Tomaš recalled that Prnjavor has been cooperating with the organizer of the race for several years, and the cooperation will be raised to a higher level in the future.
"Our wish is Prnjavor to be one of the places from which the race stage would start. We are ready to talk with the organizers about it", said Tomaš.
He added that such a sporting event, accompanied by a large number of media, is also an excellent opportunity for the tourism promotion of the local community.
SRNA /T.S/